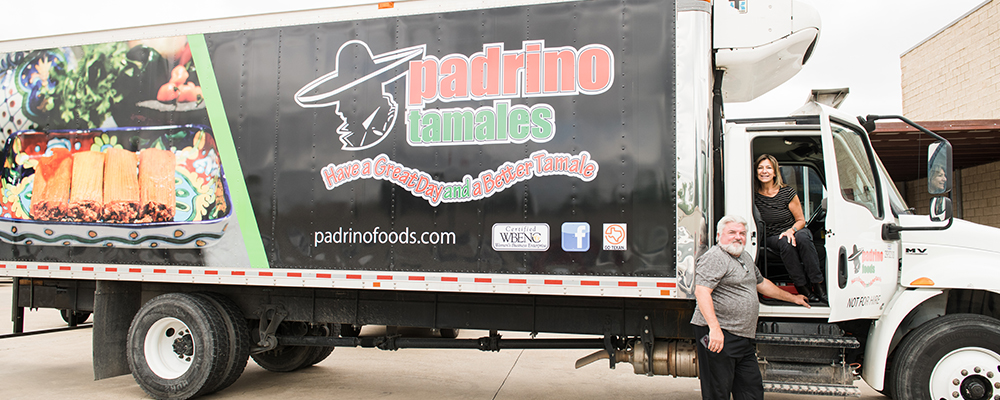 Padrino Foods Company
Padrino Foods is owned by third-generation tamale makers David and Diane Gutierrez Luther. Aka TamaleDave and TamaleDiane.
"We make homestyle, hand-wrapped tamales," says TamaleDave. "And we make them the way Diane's grandfather Tomas Gutierrez taught her. Made from scratch with fresh produce and quality cuts of meat. Nothing from of a can. We don't add preservatives and we don't use lard. And as an extra, Padrino tamales are gluten-free."
TamaleDave and TamaleDiane have over 38 years of business experience and operate Padrino Foods out of a 27,000-square-foot facility in Irving, Texas. 
At Padrino, our mission is to make it as easy as possible to buy, sell and eat authentic corn-shuck wrapped tamales. We package our product in vacuum-sealed bags for convenience, maximum freshness and extended shelf life. The bags can be placed in boiling water, re-therm units, steamers or microwaves. New individual packaging (patent pending) lets you put tamales on roller grills so you can sell them one-by-one.