It is true that creating homemade tamales is a very labor intensive and long process.  For generations, tamale recipes have been handed down among families.  The making of tamales is a family event where everyone comes together to participate in the process.  The same is true at Padrino.  Our recipe has been refined over the generations.  Padrino Foods is a family owned and operated company that prides ourselves on staying true to our past while creating the best tamales for large amounts of people.  We see it as making it possible for more people to enjoy homemade tamales without the cumbersome process.  At Padrino Foods, we start the process of creating our tamales with all fresh ingredients and nothing coming from a can.  As you tour the plant, you will see fresh crates of produce.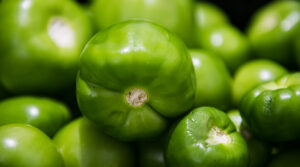 We hand de-seed our peppers, season the meat ourselves, and even hand roll each and every tamale in fresh corn husks.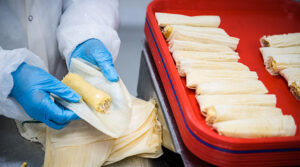 Taking a peek behind our USDA inspected factory doors shows you families working together at Padrino.  If you walk the plant you will find all areas of tamale making happening on site at our facility in Irving, TX.  We do not outsource or hire co-packers for our tamales.  We inspect each step to ensure that all tamales that leave our facility taste just like they do if you are making them with your family at the holidays.  Isn't it nice to know that when you buy a package of Padrino Tamales that you are buying the best made with the best ingredients?  Enjoy!  We hope that you have a Great Day and a better tamale!